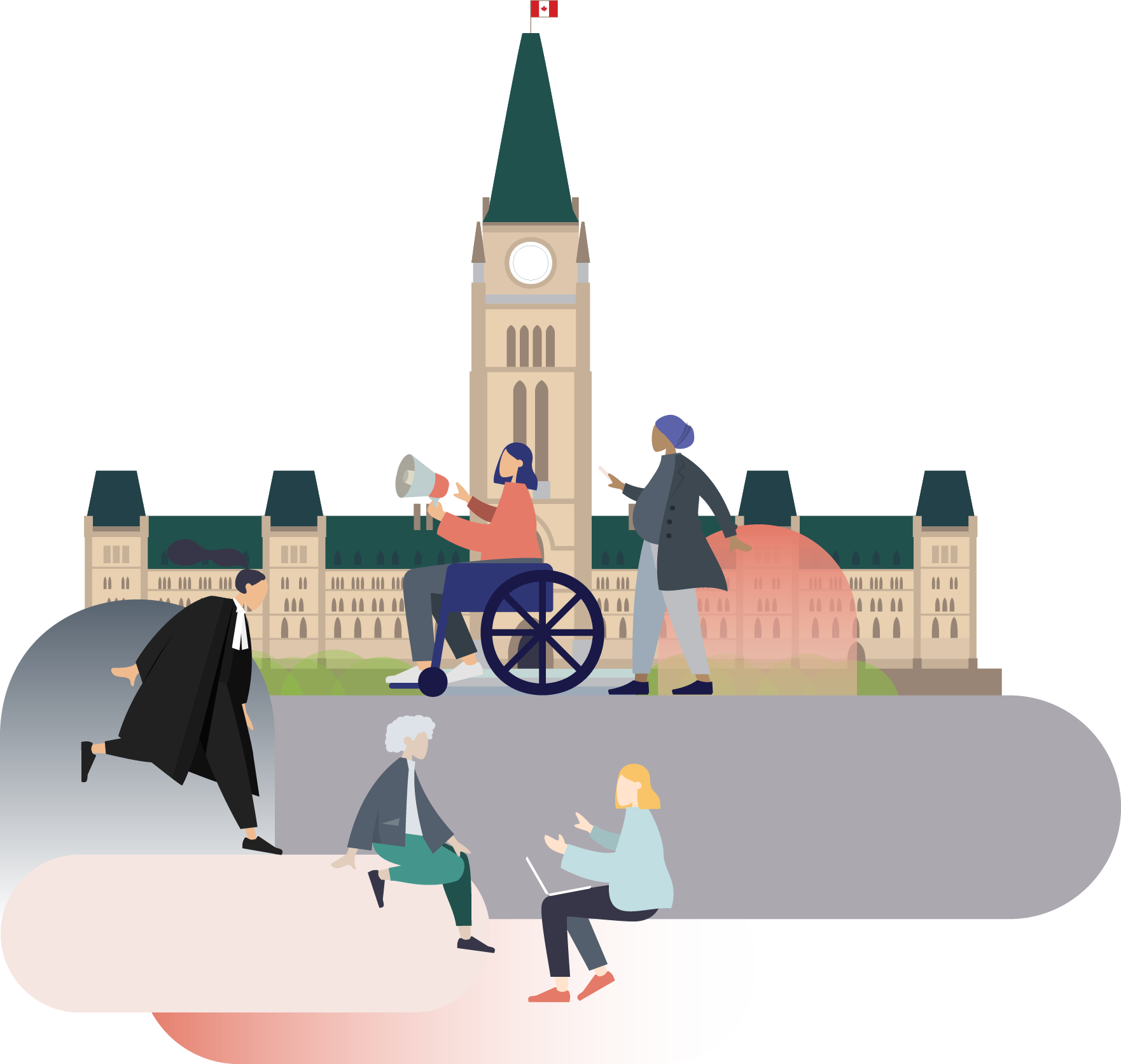 Introduction
This module introduces feminist law reform and highlights its continued importance for all women in Canada.
Many existing laws in Canada continue to impact women in different ways. Until recently, legislatures were composed almost entirely of white men, representing dominant interests in Canadian society. These lawmakers neglected to consider how legislation reflected and perpetuated the marginalization and disadvantage of women and girls. In seeking to reform this legislation, a feminist approach rooted in intersectionality aims to ensure impacts on diverse groups of women are considered and addressed.
Because so little of the law is feminist, it can be difficult to imagine what feminist law reform might look like. This module provides inspiring examples of how to tackle issues that advance women's equality rights through law reform. But these examples also demonstrate how much progress is yet to be achieved.
There are many interlinked elements and steps in the law reform process. This course will unpack these pieces and provide tools for thinking through them in order to develop effective feminist law reform strategies.
Engage & Discuss
What are some of the laws, policies or regulations that affect the women you work with? Can you identify any evidence that women's perspectives were not sufficiently taken into account when creating them?
Which of these laws, policies or regulations are in need of reform? What would a successful feminist law reform in these areas look like?
What topics are crucial to women's equality and should be taught to law students? Why? Do you know which law schools in Canada offer such courses?