The House of Commons & its Committees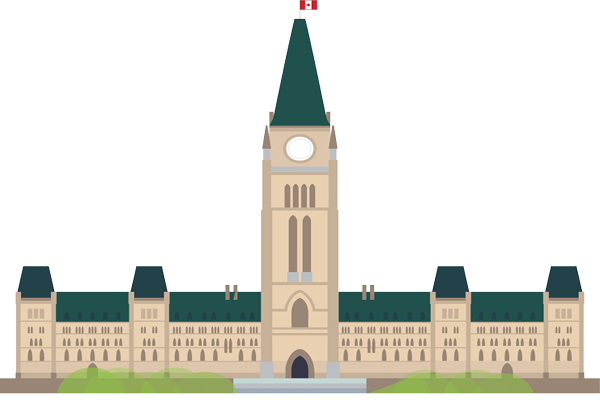 Introduction
This module will focus on how to advance feminist law reform in Canada by working with federal Members of Parliament, especially by engaging with House of Commons committees.
The House of Commons is where the elected Members of Parliament come together to work. Their job is to ensure issues important to the people who have elected them are discussed and reflected in federal laws and policies. Most bills are introduced by the governing party. However, individual Members of Parliament can introduce private member's bills to create new laws, as well as participate in the process of debating and voting on new legislation or of amending existing federal laws.
If a bill is introduced in the House of Commons, it will be studied by a Committee before taking final form. If the bill is adopted in the House of Commons, it will then go through a similar process of debate and votes in the Senate before it becomes law. Contacting individual Members of Parliament and voicing feminist concerns at the Committee stage are important avenues for feminist law reform efforts.
What are Committees?
Committees examine, in small groups, selected matters in greater depth than is possible in the House of Commons. They report conclusions of those examinations and recommendations to the House. Committees undertake studies on departmental spending, legislation and issues related to their mandate. A list of current Committees of the House of Commons can be found here.
Committees often consult various experts to get their views on bills and other issues. Experts can be individuals, including academics, lawyers and activists, or representatives of organizations like NAWL. Being consulted as an expert is a great opportunity to highlight feminist issues and make recommendations to advance women's equality. The two main ways to do this are by submitting briefs and appearing before a Committee.
Listen
Pamela Cross Appearing before the HOC Standing Committee on Justice and Human Rights on Bill C-78
Pamela Cross of Luke's Place Support and Resource Centre for Women and Children appearing before the Standing Committee on Justice and Human Rights on Bill C-78 on November 21, 2018 (Meeting #120).
Bill C-78 (An Act to amend the Divorce Act, the Family Orders and Agreements Enforcement Assistance Act and the Garnishment, Attachment and Pension Diversion Act and to make consequential amendments to another Act) received Royal Assent on June 21, 2019.
Want more feminist testimonies on Bill C-78?
Check out NAWL's SoundCloud to hear testimonies from other feminist and equality-seeking organizations. You can also check out Module 14 of this course.
Read
Read an example of a speech before a parliamentary committee and a brief submitted to a parliamentary committee.
NAWL appearance on Bill C-65, An Act to amend the Canada Labour Code (harassment and violence)
Speaking notes from Suki Beavers and Martha Jackman's appearance before the House of Commons Standing Committee on Human Resources, Skills and Social Development and the Status of Persons with Disabilities (HUMA) on February 28, 2018.
NAWL Brief on Bill C-5—An Act to Amend the Judges Act and the Criminal Code
Endorsed by 36 feminist and equality seeking groups from across the country, this brief was submitted to the House of Commons Standing Committee on Justice and Human Rights on April 13, 2020.
Engage & Discuss
After readings or listening to examples of appearances, what are some of the challenges of delivering this kind of testimony and what are the limitations of this type of law reform activity? How would you prepare yourself to overcome these challenges and limitations?
Create a list of committees currently reviewing legislation that may have a disproportionate impact on women. How might you get yourself invited as a witness before one of these committees?
What is currently being studied by the Standing Committee on the Status of Women? What should this standing committee be examining? Can you think of ways to get the Committee to start studying this subject?
Additional Resources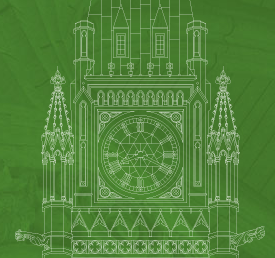 Standing Committee on the Status of Women
The Standing Committee on the Status of Women studies the policies, programs, expenditures and legislation of departments and agencies, including the Department for Women and Gender Equality, that conduct work related to the status of women.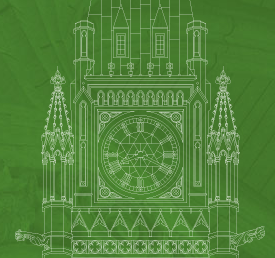 Standing Committee on Justice and Human Rights
The Standing Committee on Justice and Human Rights studies the bills, policies, programs and spending of the Department of Justice and the six federal agencies related to its portfolio.